OceanWave Tours is very experienced in providing Private Tours, because of its familiarity with the tourist attractions the island of Santorini has to offer. We can provide you with the exact private tour you desire ……..and they are limitless !
While you are here, we can also arrange for a Professional Guide to
'put you in the picture' about all the different aspects of Santorini.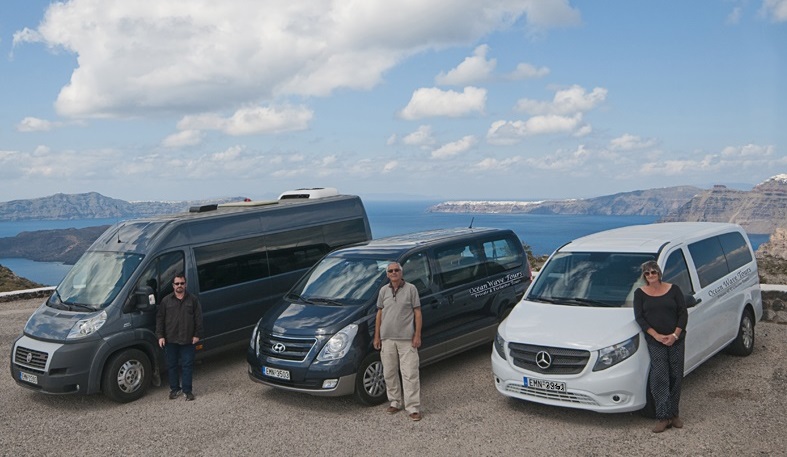 When deciding where you would like to visit and what you would like to experience … talk to us ! … we will help you put together a tour suited for you …not one that has been designed by someone sitting in an office …….we always remember it's your holiday, so you should be able to have your own private tour !!  
If you really want to spoil yourself like a real VIP, or be alone with
your companion, we can provide a 'Sunset Picnic Basket' with wine, champagne or coke if you like …….on a deserted beach or
mountain ridge …imagine …we can make it special !!